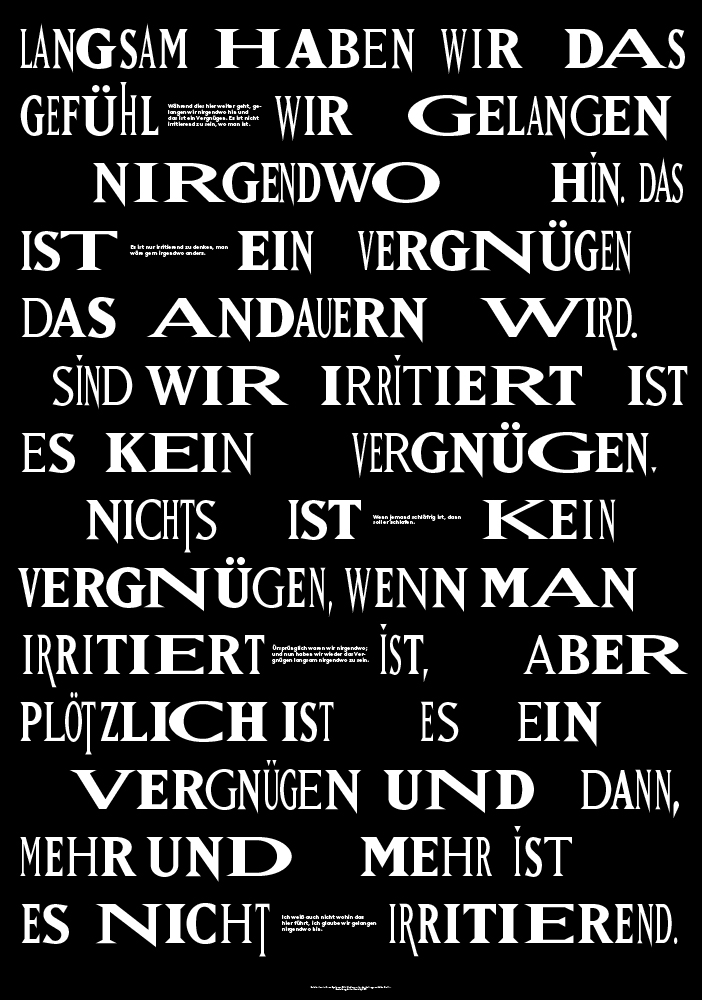 A series of Posters (A1) in black and white, inspired by the work of John Cage.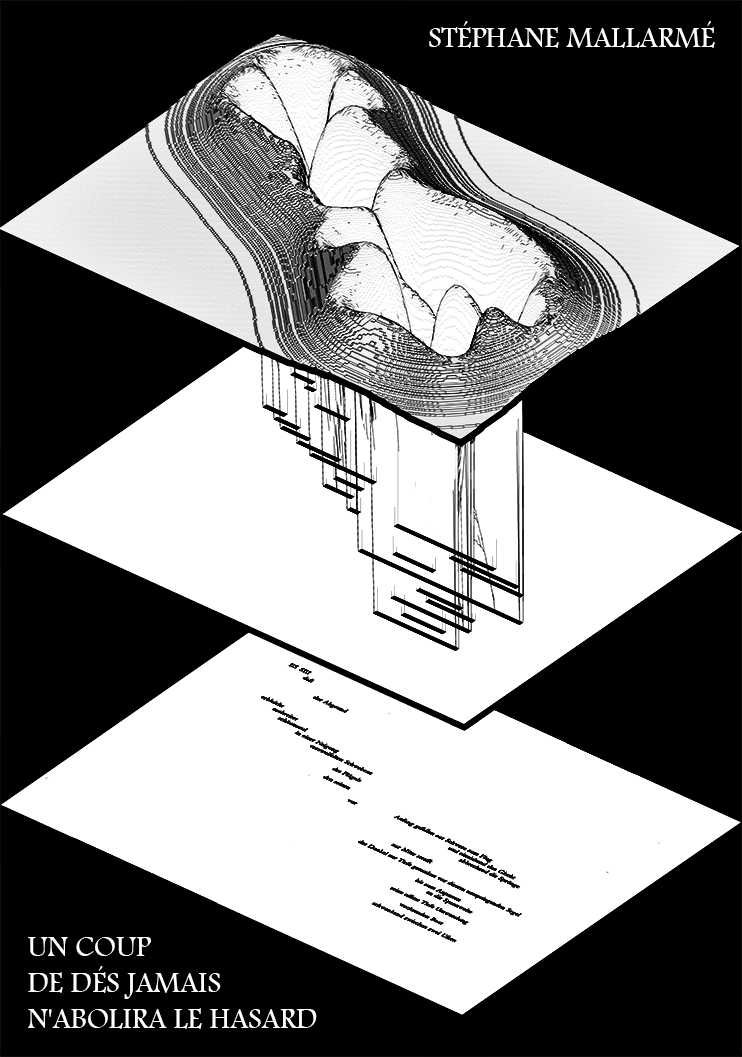 A poster (A1) visualization of the structure of Stéphane Mallarmé's poem 'A Throw of the Dice will Never Abolish Chance'.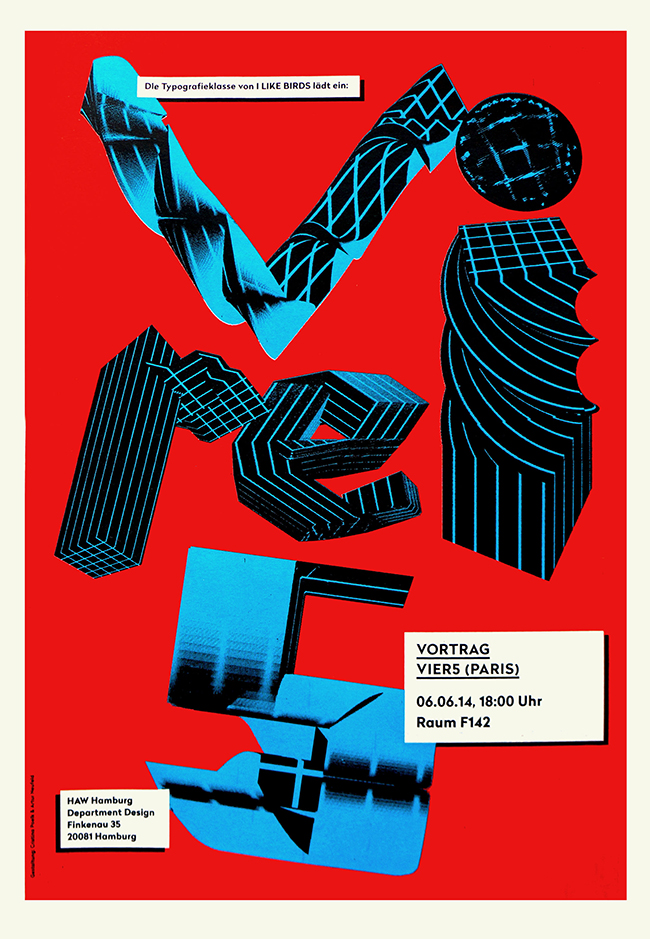 Silk printed poster (A3) for a lecture by french design duo Vier5.
Flyer design (A5) for the Stilvorlagen 8 party.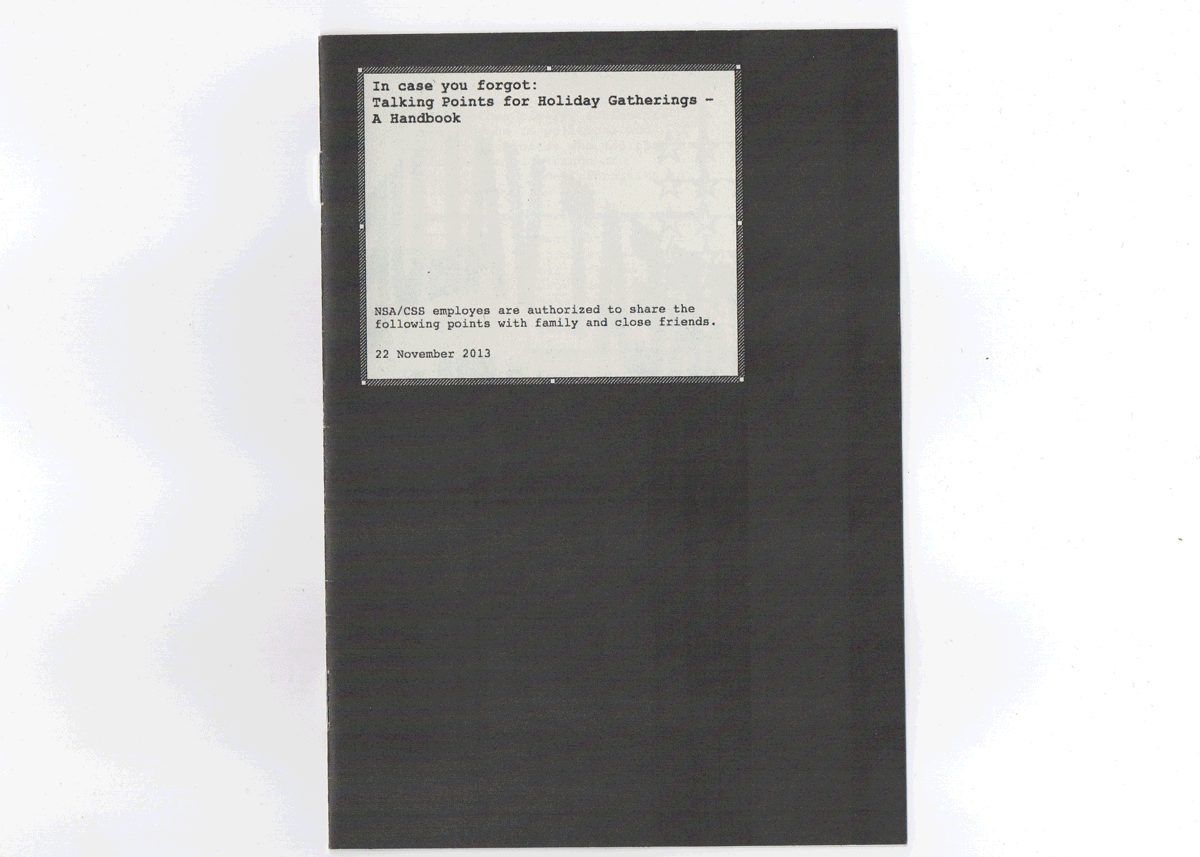 'In Case You Forgot: Talking Points for Holiday Gatherings' is a mini magazine produced in a workshop held by Till Wiedeck (HelloMe). The content of the magazine is copy and pasted from leaked manuscripts of the NSA, which contained predefined answers to critical questions concerning the mission of the agency. The magazine was completely designed and produced using Microsoft Word and it fits nicely in every shirt pocket.